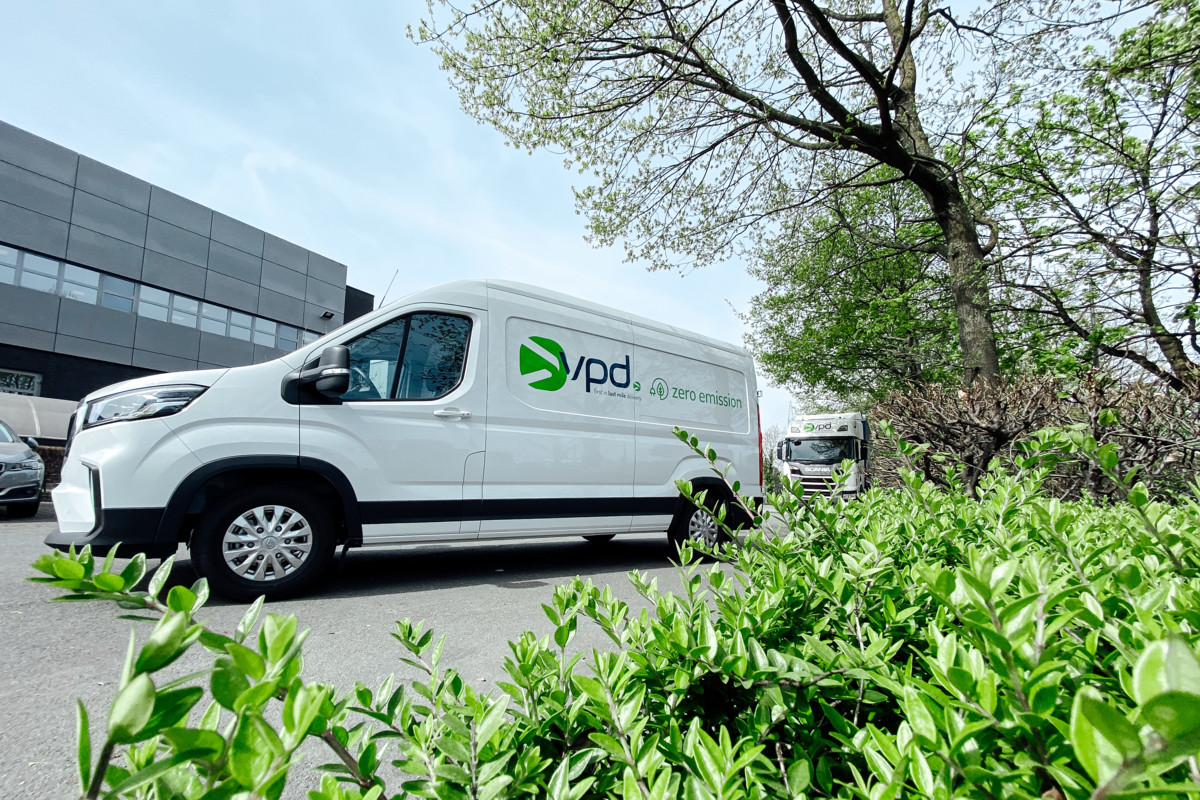 Logistics and the environment
The logistics sector is subject to increasingly strict environmental requirements. Sustainable delivery is therefore indispensable within the growing e-commerce context. At VPD, we pay a lot of attention to this. We are at the forefront of this important transition within the transport and logistics sector:
We are converting our fleet to zero emission vehicles, and are no longer investing in vehicles with a combustion engine. Already 30% of our fleet will be emission-free in 2023 and we are aiming to 80% by 2025.
In 2023 we will start using our first 100% Electric Volta truck;
We have developed a network of strategically located hubs. This allows us to start the last mile journey as close as possible to the end customer.
We are working towards 100% emission-free home deliveries by 2025. By the end of 2023, 30% of our home deliveries will already by emission-free.
We are members of the Green Deal.
Our drivers are coached by DrivOlution on matters of driving style and consumption.
Our planning tool calculates routes based on the shortest possible distance, so we don't drive too many kilometers, which enables us to save CO2.
We follow the Sustainability Leadership Program at KU LEUVEN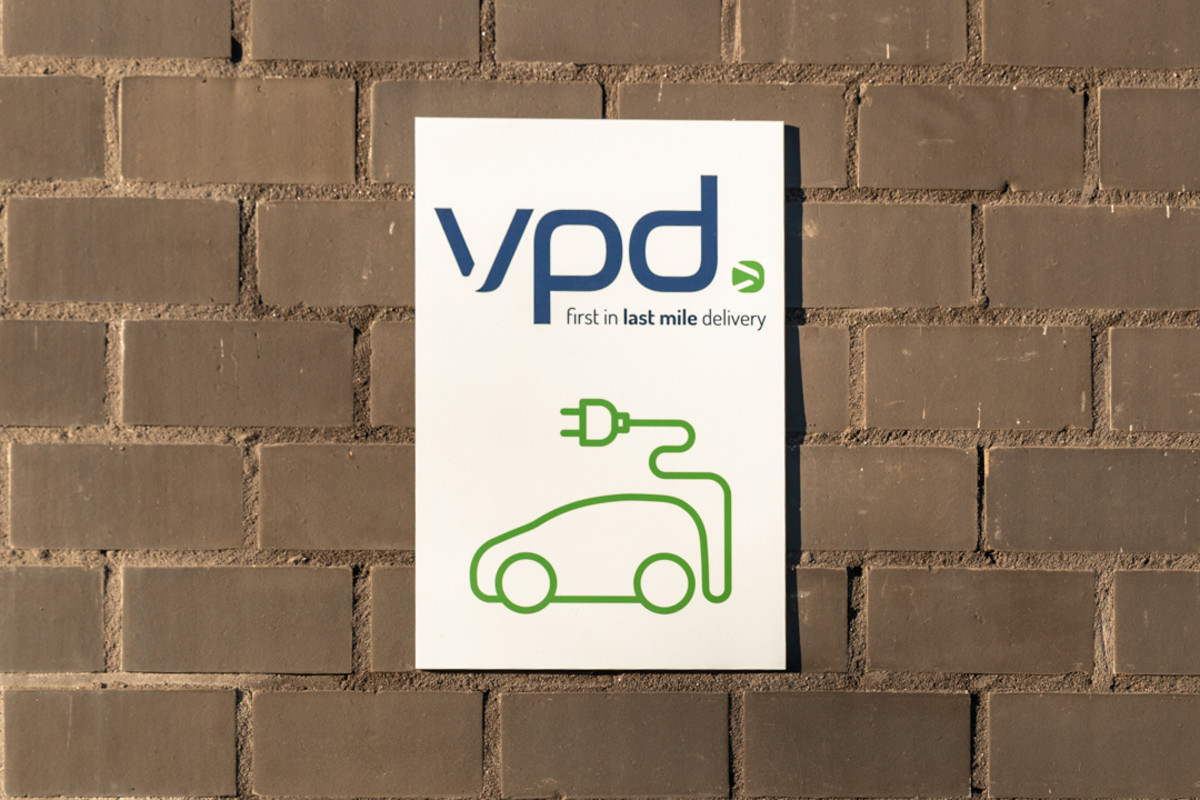 Zero-emission deliveries
Sustainable deliveries are also becoming increasingly important for consumers themselves. 61% of the Belgian population prefers an ecologically responsible delivery method for goods they buy online. 70% of them would even be willing to accept longer delivery times if it helps to protect the environment. The rise of deliveries using bicycles or cargo bikes is also welcomed by the respondents.*
This seems logical since road transport is one of the biggest causes of air pollution and greenhouse gas emissions in urban areas. At least a quarter of CO2 emissions in cities are caused by transport activities.
At VPD, we are fully switching to zero-emission deliveries. To make sure we meet everyone's demand, our fleet includes many different types of electric vehicles.
Would you like to learn more about our innovative operations?
*Figures from the survey conducted by the FPS Mobility and Transport in April 2021.
VPD innoveert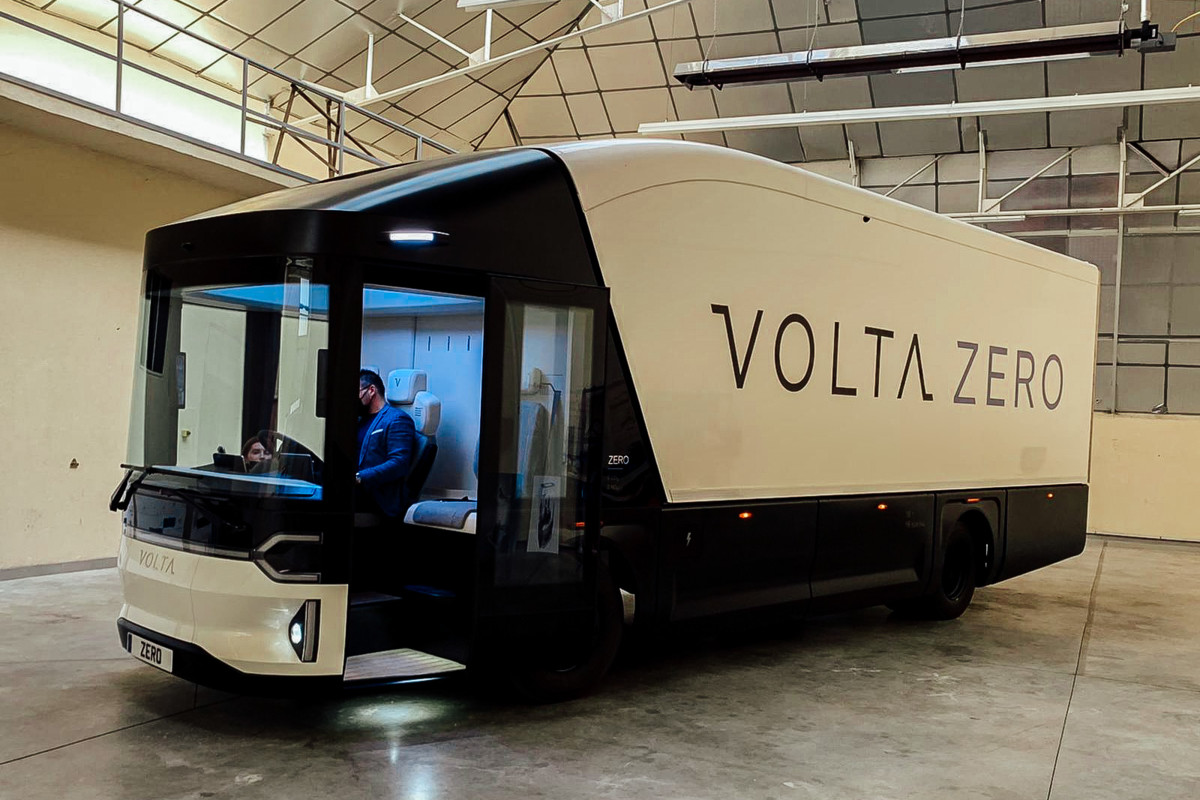 Volta, electric trucks for more sustainable cities
We have also joined the Volta Truck Pioneer Program. The Volta Zero is the world's first purpose-built 16-tonne all-electric truck designed for freight distribution in city centers. The Volta Zero is designed to be the safest commercial vehicle, with its ability to protect vulnerable road users and make a significant contribution to the future vision of zero-emission cities.
We are therefore extremely proud and enthusiastic to do our part and help to ensure cleaner cities. Our mission: reduce the impact of freight deliveries, reduce pollution, and improve our safety for the benefit of everyone.
VPD will be one of the very first owners of a 100% electric truck, to be produced in 2022.
To be continued…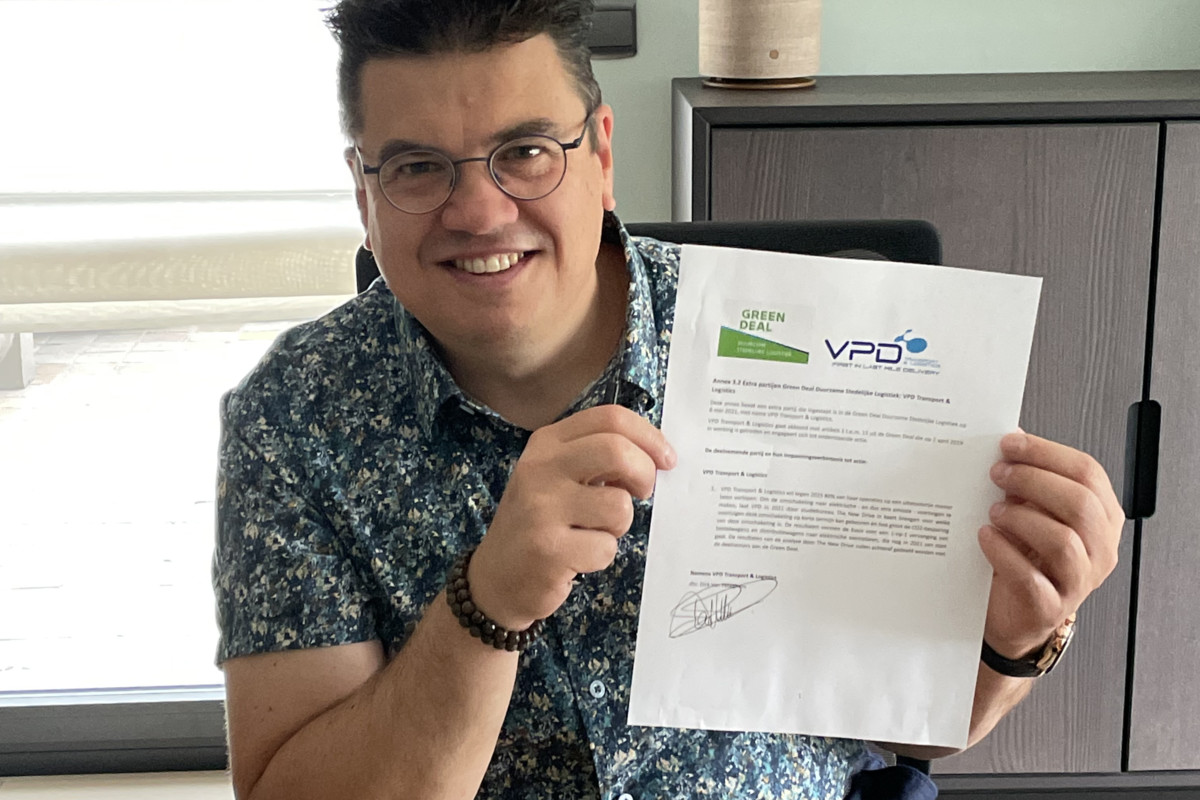 Green Deal sustainable urban logistics project
We are proud to announce that we have joined the Green Deal sustainable urban logistics project. The aim of the project is to promote efficient and emission-free deliveries in cities.
As we have mentioned before, sustainable mobility is one of the main challenges cities are facing. Online orders are constantly increasing and are expected faster, which means that more kilometers have to be traveled to get packages to the end customer. As a delivery partner, VPD wants to organize this in a sustainable way.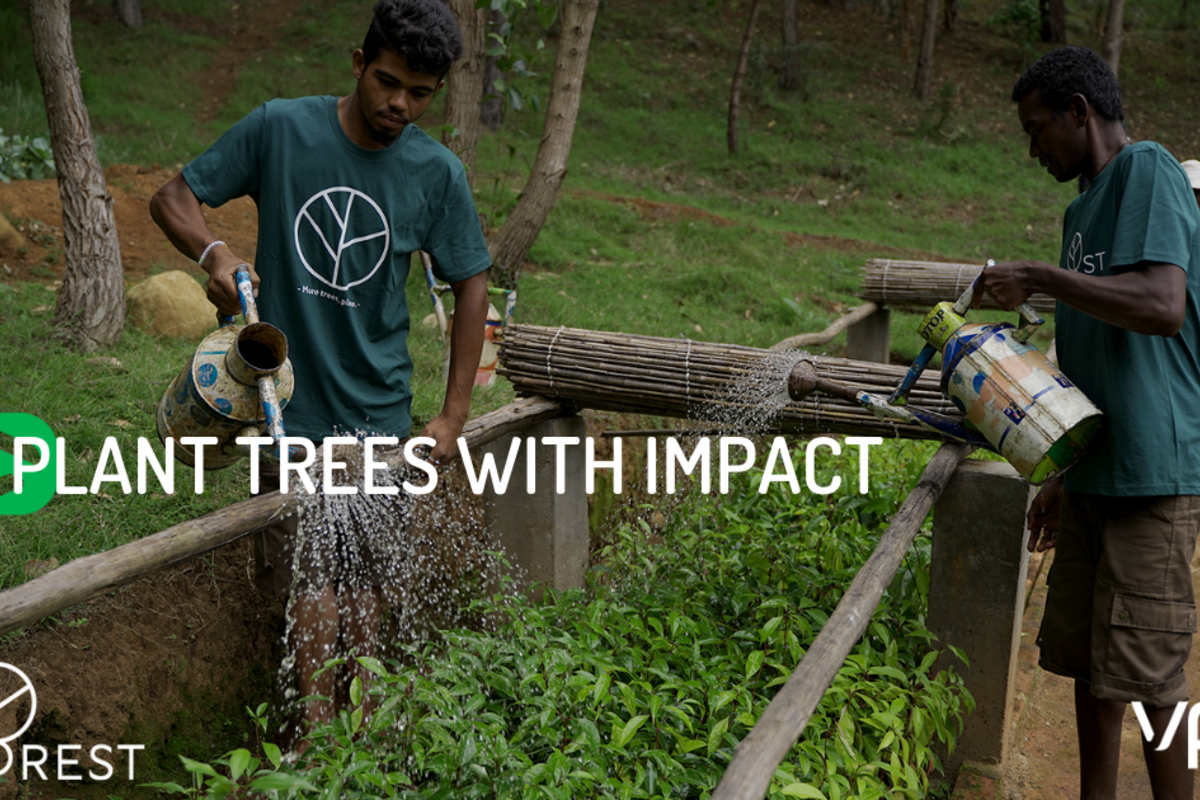 VPD x Go Forest
Every second counts…Because every minute, 27 football pitches of forest disappear.
That's why at VPD, we are extremely proud and happy to join the Go Forest project. The slogan "Let's plan(t) the future together" does not only mean planting the right trees in the right place.
Deforestation is a major issue that affects us all, and Go Forest is working every day to find a solution. For the organisation, the focus is on behavioural change, and they want to address the issues behind soil damage and deforestation. It is important that everyone gets involved in order to have a positive impact.
Sustainable entrepreneurship is about doing business with the future in mind, but more importantly it is about doing business sustainably. Go Forest issues digital certificates based on timestamps recorded on their blockchain via an application. The issued certificate can be certified as legitimate and shows the exact date and time of creation. The application also records the number of trees which have been planted, the period, and the relevant SDGs impacted (Sustainable Development Goals).
Every month, 100 trees will be planted thanks to us. As a Rainmaker partner of the program, we are making our contribution towards a better world for tomorrow.