Partnership Spotlight: MediaMarkt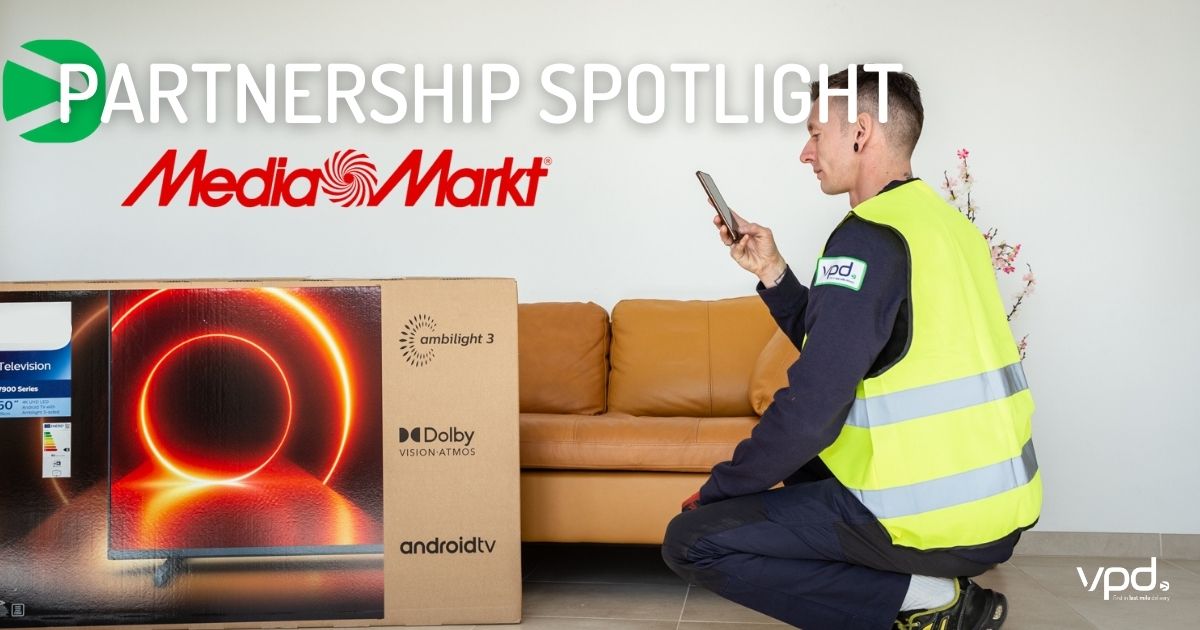 During the first COVID lockdown, like many retailers, MediaMarkt experienced an explosive growth in their e-commerce order volume. The retailer had become not only the largest chain of specialist electronics stores in Europe, but also the largest online electronics supplier. MediaMarkt rapidly and seamlessly integrated its physical stores, B2B sales and online store, with the aim of giving customers many different options when purchasing a product. Customers therefore had the freedom to choose how, when and where their purchased product was going to be delivered, and the need for last mile deliveries grew rapidly at MediaMarkt.
The retail chain was therefore keen to meet VPD to assess the situation. We quickly took over part of the home deliveries to support MediaMarkt's growth. We are therefore very proud to have been partners with MediaMarkt for 3 years.
Quality, sustainability, innovation and flexibility are our core values, and MediaMarkt rapidly identified with our approach. In spring 2022, following this extremely positive and exciting collaboration, MediaMarkt decided to entrust VPD with an even larger part of its last mile deliveries.
In addition to the e-commerce part, we now also manage home deliveries and installations for all Media Markt branches. Our teams visit Media Markt branches every day to pick up their orders. We deliver and install the products the next day, or at another time chosen by the end customer.
First, our technicians check the area where the equipment is to be installed, depending on whether it is free-standing or built-in. When everything is safe and compliant, the device is unloaded and unpacked in the space provided. Our technicians then connect water, electricity and drainage perfectly and check if the device is working properly. Wherever needed, wall brackets are also installed for TVs. All peripheral equipment is then connected to the device which is then tested, and all its channels programmed. And naturally, we also recover the packaging waste and old equipment.
We would really like to thank MediaMarkt for the trust they place in us, and for our excellent collaboration. We are driving on to a long-term partnership!